ResearchPro: Research Reports on India Inc's best.
Analysis and Buy/Sell price limits.
As a diligent investor you may often want to make almost real time decisions on stocks without waiting for updates from your broker or other analysts. However this is possible only if you have the estimates of top stocks across sectors at your finger tips.
To facilitate almost real time decision making on stocks, ResearchPro acts as the one-stop repository of the fundamentals and valuations of top 100 stocks, across market caps. It enables you to avail services of an entire team of analysts and sector specialists to keep you up-to-date on stocks across sectors. It also enables cherry picking stocks from each sector based on unique characteristics with the help of a stock screener.
ResearchPro is nothing but an always available ready reckoner that helps you continuously track fundamentally sound stocks for taking timely investment decisions.
---
What is the goal of the ResearchPro?
The goal of ReserachPro is to ensure that you always have access to the latest views on the top stocks across sectors at your finger tips.
So besides stating the key rationale and concerns about investing in the top 100 listed companies in India, ResearchPro gives you the Buy and Sell limits for the stocks depending upon the valuations at any given point of time.
---
What does ResearchPro offer?
The product provides you all the relevant data and tools necessary to cherry-pick fundamentally sound companies for investment. In the first step, you can optimize your search for good companies by using the product's in built search engines.
In the second step, you can utilize the product's database to do detailed research on companies to ascertain their investment potential. The research database includes information about a company's background, its key financial indicators, capital expansionplans as well as equity share data. The strengths and weaknesses of the company are outlined in detail for qualitative evaluation. Lastly, the financial estimates and Buy and Sell price limits on the stock are provided for the next three years that enable you to take the final investment decision. In addition, you will also receive a weekly mailer in the form of Investment Idea from Equitymaster. The purpose of this mailer is to aid you in the stock selection process.
---
Who is the editor of ResearchPro?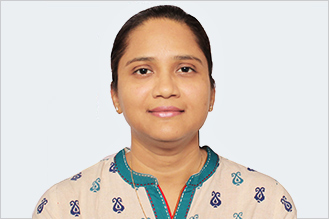 Madhu Gupta, the Managing Editor of ResearchPro. Of her nearly decade long experience in the field of finance, she has spent a large part of her career with the Centre for Monitoring Indian Economy (CMIE), an independent economic think tank. Here she was a part of the company analysis service where they prepared detailed credit profiles of companies. And that was where she learnt how to look for early signs of distress which could have a bearing on the liquidity of companies. She was also associated with the team involved in updating CMIE's Prowess database. This helped her in understanding the various techniques of "window dressing" employed by companies, and how to decipher the true meaning of financial statements. All this knowledge and experience has been of immense help in her current role. As the Managing Editor of ResearchPro she decide which companies merit a place in the ResearchPro database on the strength of the financial moat enjoyed by them. As a firm believer of the principles of value investing, she continuously look for robust businesses with durable competitive advantages across sectors.
---
What is the frequency of the reports and what is the minimum number of reports expected annually?
As pointed out, ResearchPro is not a recommendation service but an investor's 24*7 ready reckoner to find the best stocks to buy, hold or sell at any point of time. There are no recommendation reports under this product. However, an investment idea in the form of weekly mailer will be sent out to you on every Thursday. You can also access these ideas on the company's website.
---
What kinds of investment ideas are given?
An investment idea is meant to hand hold you, the investor, in the stock selection process. The investment idea can be a spotlight on a sector ,providing meaningful information and guidance to invest in fundamentally sound stocks or exit risky ones. The investment idea can at times provide with valuable insights on financial analysis that can aid you in the investment process. Each of the investment idea also provides guidance as to how to optimize the search query and streamline the stock selection process through the right use of financial parameters.
---
I want to know more about ResearchPro. How should I proceed?
You can write to us with all your queries and we will be delighted to assist you. Alternatively, you can call us on +91-22-61434055 between 10 am to 6 pm from Monday to Saturday.
---
How can I try ResearchPro

We are delighted to inform you that you can try ResearchPro completely risk free! There's a 30-day money back guarantee. So if it turns out that you don't like ResearchPro, we'll gladly give back every rupee you paid.