Smart Money Secrets
Smart Money Secrets is Equitymaster's premium stock recommendation service where Sarvajeet Bodas and Radhika Pandit closely track India's 40+ super investors and identifies the most lucrative stocks, bought by these market gurus, using the Smart Money ScoreTM.
As a premium member, you will receive a monthly recommendation report, with a new stock idea, on or before the last Monday of every month. You will also receive regular updates from Sarvajeet and Radhika on all the smart money stocks they have recommended.
They will be revealing stock picks of the smartest minds in the business aka Super Investors. The service has its roots from Isaac Newton's quote - 'If I have seen further, it is by standing on the shoulders of giants.' Our mission is to let our subscribers benefit from the stock picking skills of these Super Investors.
We have zeroed in on more than 40 super investors whom we are going to track closely. In fact, we have devised a detailed plan that would help in identifying actions of these super investors ahead of most of the other investors.
However, it is also worth mentioning that we are not going to take these super investors at face value.
We are going to run their stock picks through our own research process. This is precisely where our proprietary system, Equitymaster's Smart Money ScoreTM comes in handy. It helps us select super businesses that have strong fundamentals and could become huge multi baggers over the long run. The system also screens out potentially fraudulent stocks. The system plays the dual role of capturing the upside and yet protecting the downside.
So our goal would be to get in early and then just "ride along" with these investing gurus towards solid profits.
The service consists of a monthly report which will not only give stock recommendations from time to time but also provide timely alerts to our open positions. Besides, the reports will also cover issues which are relevant to the stock markets and value investing.
Since the service deals with predominantly mid and small-caps, they are diligently analyzed with respect to their operational and financial strength and only recommended when according to us they are available at margin of safety. The reports are published on or before the last Monday of every month.
---
What is the goal of Smart Money Secrets?
Under Smart Money Secrets, we will track the investments of what we believe are India's 40+ Super Investors which includes exceptional Fund Managers, Investing Gurus and Promoters. Our strategy is to catch them early in action...
And then, based on our proprietary Equitymaster's Smart Money ScoreTM tool, we will further zero-in on fundamentally strong businesses.
With this two-pronged approach, we will ensure that the stocks we recommend are in strong businesses and that they are already catching the attention of some of the most successful investors of India.
So, our goal would be to get in early and then just "ride along" with these Investing Gurus towards solid profits.
---
Who are 'Super Investors'?
Super Investors could be promoters, exceptional fund managers, or even individual investors who have built a solid track record by identifying solid money-making opportunities in the market.
For over a year now, we have been identifying and tracking the super investors of India. We have zeroed in on 40+ super investors who we believe are the smartest investing minds in India.
In fact, we have been meeting and interviewing some of the super investors to understand their investing strategies and success secrets. Based on these interactions, we have also compiled a free e-book - 'The Super Investors of India'.
---
Could you name a few super investors you track?
Of the 40+ super investors we track, here is a brief overview of three:
Investing Guru #1: Sumeet Nagar

Now, if you haven't heard this name...don't worry.

And if you have, then you are definitely amongst our more informed readers.

Sumeet Nagar is an IIT (Bombay) graduate who went on to do his MBA degree in Finance and Entrepreneurial Management from Wharton School of Management, Pennsylvania, United States.

In fact, this is the exact same school that Warren Buffett attended!

Thereon, Mr Nagar spent over a decade managing money for some of the richest clients around the world.

And today, he runs one of the India's Best Performing Funds - Malabar Funds.

That has already won numerous awards like India Focused Fund - Long Term Performance at Investor's Choice Awards 2015; Best Fund for Small-Cap Indian Investments and Best returns since inception at Hedge Fund Awards 2015; Best India Fund at HFM Awards Asia 2014...and more.

Investing Guru #2: Mohnish Pabrai

Now, if you've been following Buffett, you might have heard about Mohnish Pabrai.

An Indian-American businessman, author, investor and philanthropist who currently is the managing partner of Pabrai Investment Funds.

In 2007, Mohnish Pabrai understood the importance of following Investing Gurus. And he made headlines by bidding US$650,100 for a charity lunch with Warren Buffett.

And since then, he hasn't looked back.

Cloning Buffett and his longtime partner Charlie Munger's investing strategy, Pabrai has created a name for himself on the global investing platform as an astute investor.

And we will be tracking Mohnish's Investments in India, under this fund, to find out the best investment opportunities for our readers.

Investing Guru #3: Akash Prakash

Mr Akash Prakash is an alumni of IIM Ahmedabad who has an impeccable stock-selecting track record.

Currently, he is the director and CEO of Amansa Capital Pte. Ltd.

But what makes him one of Top Investing Gurus of India is his long track record of managing portfolios.

In fact, he was ranked among the top 20 Fund Managers in Asia by Asia Money in 1999. And in 2004, he was amongst the top 3 by Indian corporates in Institutional Investor's "Best of Buy-Side" survey.

So, it is without a doubt that Akash Prakash knows how to identify solid money-making opportunities.

And we will be tracking Akash's Investments, under this fund, to find out the best investment opportunities for our subscribers.

Now, these are just 3 of the 40+ people identified by us as India's Top Investing Gurus.
---
Are any of the Super Investors endorsing Smart Money Secrets?
Smart Money Secrets' team would be only tracking publicly available information about the Super Investors. We may have met a few of them; however, there is no association between these Investors and Equitymaster. They do not endorse any of our services and have no financial interest (direct or indirect) in Equitymaster.
What is our strategy to track the investment actions of the Super Investors of India?
We found out a way to track smart money in India.
And that's what led us to discover these 3 Smart Money Indicators:
Super investor shareholdings greater than 1
Bulk and block deals (this is how we can track the super investors' moves early)
Increasing promoter holdings
Now, there's one big challenge. There are over 7,000 listed companies in the Indian stock market.
Going through each one of them is humanly impossible. This is where these indicators come in extremely handy. They help us cut through the noise and allow us to focus on only those businesses that have caught the fancy of super investors.
We have developed in-house tools that trace the daily activities of more than 40 Super Investors. This tool can help us identify potential multi-baggers at an early stage.
---
What is your stock selection process?
We follow a two-pronged approach to identifying a potential stock investment.
The Smart Money Secrets team has developed an in-house smart money tracking tool to identify when smart money enters a promising business. This provides us with a universe of stocks.
And then, based on our proprietary Equitymaster's Smart Money ScoreTM tool, we will further zero-in on fundamentally strong companies.
This two-pronged approach ensures that the stocks we recommend are in strong businesses and that they are already catching the attention of some of the most successful investors of India.
---
Who are the editors of Smart Money Secrets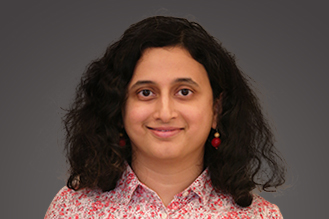 Radhika Pandit (Research Analyst), is one of our senior analysts with more than a decade-long stint in the field of equity research. She has helped build our pharmaceutical sector research from scratch and has a firm grasp of the Indian automobile industry. Being an ardent follower of Warren Buffett's value investing philosophy, she believes in investing in solid businesses for the long haul.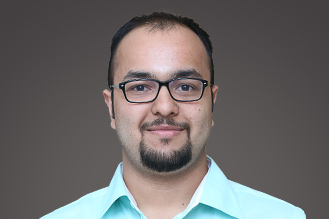 Sarvajeet Bodas (Research Analyst), holds a master's degree in finance. He has been a finance blogger for more than four years, covering various topics in personal finance and investing. His deep interest in behavioral finance was inspired by Charlie Munger, Howard Marks, Guy Spier, and the works of Daniel Kahneman and Richard Thaler. He likes to study the business models of companies in detail, keeping in mind the big picture and focusing on current risks and challenges.
---
What Smart Money Secrets does not offer?
Smart Money Secrets is a generalized recommendation service. We do not offer customized opinion for any particular subscriber or class of subscribers. We are not qualified financial advisor nor Investment Adviser and we strongly recommend our subscribers to seek professional advice before taking any decisions for their investments.
---
Where Smart Money Secrets Fits In...
Our team will focus primarily in the mid and small cap domain. Having said that, we will remain market-cap agnostic towards mispriced opportunities that the markets may present to us.
Market participants must note that stock markets tend to be very volatile. Mid and Small cap stocks are inherently riskier compared to large blue-chip stocks. On the brighter side, they present a huge growth potential. It is not unusual for a good small and mid-cap stock to turn a multibagger in a short period of time. But on the flipside, there is a considerable risk attached. And putting too much money in a single stock or sector can be very risky.
According to us, in a scenario of ideal allocation of funds, predominantly mid and small-cap stocks could be considered to comprise of not more than 30-40% of your total equity portfolio. Further, we believe a single small cap stock should not form more than 2-3% of the total portfolio. Please note that this allocation will vary from person to person. For something that works best for you, we recommend you talk to your investment advisor.
---
I want to know more about Smart Money Secrets. How should I proceed?
You can write to us with your questions and comments and we will be delighted to assist you.
You can also call us on +91-22-61434055 between 10 am to 6 pm from Monday to Saturday.
---