5 Upcoming IPOs of Adani Group
Jan 23, 2023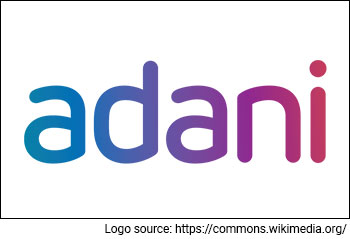 The Adani Group eclipsed Tata Group as India's most-valued conglomerate last year, as it's market cap hit the Rs 22 trillion (tn) mark.
It has seven publicly traded companies that represent its ports, electricity, and FMCG operations, among others.
The behemoth recently announced its plans for five IPOs.
Revealing the company's IPO plan, Adani Group's Chief Financial Officer, Jugeshinder Singh, stated that five of its subsidiaries will make market debuts between 2026 and 2028.
Here is the list.
#1 Adani New Industries
Adani New Industries is a utility company formed by Adani enterprise in January 2022. The company undertakes green hydrogen projects, manufacturing wind turbines and solar module batteries, among other components.
In November 2021, Adani Group announced that the conglomerate plans to invest US$ 70 bn in the new energy segment during the next ten years. The formation of the company was a move in that direction.
The proceeds from the issue of Adani New Industries IPO would be used to fund this renewable energy project and repay the debt taken for the same.
In the upcoming years, the company aims to become the largest renewable energy company in the world by producing the cheapest hydrogen.
The company is also looking forward to foraging into downstream products such as green ammonia and green urea.
#2 Adani Airport Holdings
Adani Airport Holdings is engaged in the business of developing airport infrastructure, catalyzing aviation-linked businesses, and trading commodities and goods.
The company was formed two years ago with a portfolio of six brownfield airports. Last year, it acquired two more airports, Mumbai airport and the greenfield Navi Mumbai airport.
The Mumbai Airport was acquired from the GVK Group. It is the second busiest airport by both passenger and cargo traffic in India.
Adani Airport Holdings is already the largest airport operator in the country, with 25% of passenger traffic and 40% of air cargo.
As airport operating businesses are consumer platforms servicing nearly 300 m customers, they need to manage their capital requirements.
Thus, the net proceeds from the issue would be used to fund its capital requirements for further growth.
For the upcoming years, it is looking forward to working at the greenfield Navi Mumbai airport and is planning to open it by the second half of 2024.
#3 Adani Road Transport
Adani Road Transport is engaged in the promotion and development of roads and other infrastructure projects.
The company provides transport and utility infrastructure construction services. It mainly focuses on large-scale infrastructure development.
It is currently building national highways, expressways, tunnels, metro-rail, and railways.
The company, for the upcoming quarter, has built an order book of 14 construction and operation contracts of over 5,000 lane km.
Adani Road is demonstrating new build-operate-transfer models for the nation.
The company is looking forward to more projects due to the government's increased focus on infrastructure.
#4 AdaniConneX
AdaniConneX is an infrastructure and energy-providing company in India. The company focuses on building a network of hyper-scale data centers, as well as provides colocation, connectivity, and managed services.
Its goal is to build 1 GW of data capacity over the next ten years. It has already commissioned the first data center of 17MW in Chennai.
Flipkart has already decided to set up its third data center at Adani's Chennai facility. With this large expansion plan in its place, the IPO proceeds will be used to fund the same.
For the coming years, it is building hyper-scale campuses in over half a dozen big cities.
AdaniConneX is also developing distributed Edge Data Centers and Far Edge facilities in Tier 2 and 3 markets, relying heavily on renewable energy sources to help bring cloud, content, and data closer to customers.
#5 Adani Group's Metal and Mining units
With the industry being a major contributor to the growth of the Indian economy, the group is going aggressive in the minerals and metals space, having already forayed into copper through its Kutch Copper unit.
This business contributes to 4-5% revenue of the group.
The Adani Group plans to invest a massive sum of Rs 575.8 bn in Odisha to set up an alumina refinery.
The proceeds from the IPO will be used to cover these aluminum, copper and mining services through its metals and mining units.
The group, going forward, is also planning to set up an iron ore project with 30 million tons per annum (MTPA) capacity as part of the iron ore value addition project.
Why is Adani Group planning IPOs?
Asia's richest man, Gautam Adani, plans to sell shares to the public of at least five companies between 2026 and 2028.
The move is to help the port-to-power conglomerate improve its debt ratios and broaden its investor base and generate massive cash flow to help its verticals become self-sustainable.
The IPOs are in line with company's spin off plan. The Adani Group has already spun off its power, coal, transmission, and green energy businesses in recent years.
It now plans to spin off or demerge its metals, mining, data center, airports, roads, and logistics businesses in the coming years.
For more information on IPOs, check out the list of upcoming IPO's.
Now Before You Go, This is Something You Need to Know...
Recently, our co-head of research, Rahul Shah uncovered these 3 amazing stocks.
All 3 of them are very strong on fundamentals.
Not only that... they are also the front-runners in riding what Rahul calls India's third giant leap.
A leap that could potentially generate wealth far beyond anything we have seen till now.
Rahul shared his entire research on this subject at his recent special event... including details of these 3 must own stocks.
Disclaimer: This article is for information purposes only. It is not a stock recommendation and should not be treated as such. Learn more about our recommendation services here...