Top 5 Stock Picks of Peter Lynch in India
Feb 16, 2022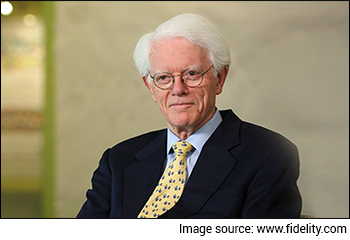 Long-term investing is an age-old investing practice that requires investors to invest with a long-term horizon, for example more than 7 years.
Many investors followed this practice and have made good returns on their portfolios.
Among the ones who practice buy and hold investing is Peter Lynch, one of the most successful and well-known investors of our time.
Lynch believes in 'investing in what you know'. According to him, investors should invest in only those companies in which they understand the business model and fundamentals.
He is also a strong advocate of investing in undervalued companies. He believes companies with a price to earnings ratio below the industry average have the potential to perform better than others.
Here are five stocks that Peter Lynch might pick from the Indian stock market.
#1 Indus Towers
First on our list is Indus Towers, one of the largest telecom tower companies in the world.
The company's primary business is to set up, operate and maintain wireless communication towers. Few of its customers are Bharti Airtel, Reliance Jio, and Vodafone Idea.
As of December 2020, the company had over 175,000 towers in 318,000 locations covering 22 telecom circles.
In 2020, Bharati Infratel merged with Indus Towers. As a result, Indus Towers market share increased significantly and became a market leader with a 31% market share.
As a result, Indus Tower's revenue has grown at 24.5% CAGR in the last three years.
The company's net profit has also grown at a CAGR of 25.4% during the same period.
Indus Tower has the highest tenancy ratio of 1.81 among telecom tower companies. The tenancy ratio is the number of tenants a tower holds-the higher the ratio, the better.
It has also been consistently paying dividends from the last three years. The three-year average dividend payout and dividend yield of the company stands at 158.4% and 6.4%, respectively.
Going forward, growing 4G volumes and emerging technologies such as 5G, artificial intelligence, robotics, and the internet of things, will provide an opportunity for the company to expand its offerings.
To know more about Indus Towers, check out its factsheet.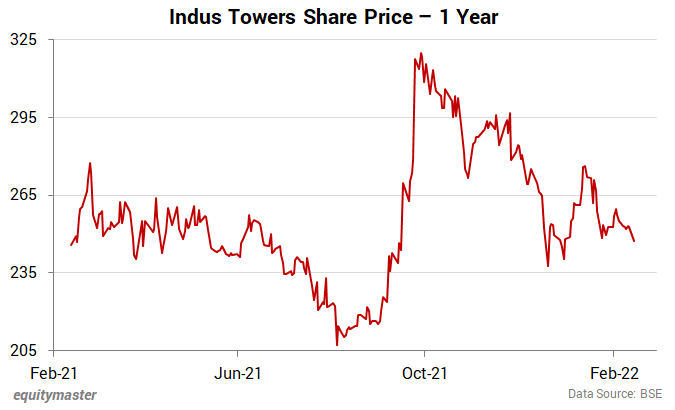 #2 Gland Pharma
Next on our list is Gland Pharma, one of the fastest-growing generic injectable focused companies.
The company primarily is in the business of contract manufacturing of injectables used in vials and pre-filled syringes.
It supplies its products to over 60 countries, covering major therapeutic areas such as cardiac, gastrointestinal, hormones, respiratory, and vitamins and minerals.
The company has long term supply contracts with global pharmaceutical companies and majorly operates in the business-to-business model (B2B).
Though it co-develops some of its products with its partners, it manufactures most of the injectables on its own.
In India, it operates mostly in the business-to-consumer (B2C) model. It sells its products to end customers such as hospitals, government facilities, and nursing homes.
Gland Pharma has a manufacturing capacity of 727 m units across four finished formulation facilities and four active pharmaceutical ingredients (API) facilities in India.
It plans to invest Rs 7.7 bn in capex over the next two years to expand its manufacturing capacity in its existing plants.
Gland Pharma's revenue has grown at a steady rate of 19% CAGR in the last three years. The growth was driven by new product launches and volume growth of its existing products in key markets such as the US, Canada, Australia, and Europe.
Its net profit has also grown at a CAGR of 30% during the same period.
Going forward, the company is building capacity for biotech and vaccine manufacturing. It is awaiting its manufacturing license to initiate the manufacturing of Covid-19 vaccine Sputnik Light.
To know more about Gland Pharma, check out its factsheet.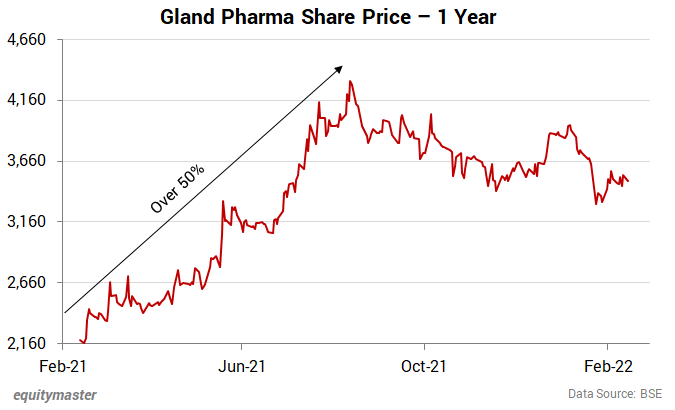 #3 Divis Laboratories
Third on our list is another pharmaceutical company, Divis Laboratories.
It manufactures APIs, nutraceutical ingredients, and custom synthesis of APIs for global companies.
The company has a diversified portfolio of over 130 products spread across various therapeutic areas, including anti-inflammatory, anti-viral, and antidepressants.
Divis Laboratories has a presence in over 95 countries and is ranked one among the top three API manufacturers globally. In India, it is one of the top API companies.
It has two manufacturing facilities in India with six different manufacturing units producing a diverse range of products.
In the last three years, the company's revenue has grown at a CAGR of 11.3%. Growth in volumes led to higher revenues.
Its net profit also grew at a CAGR of 13.6% on account of cost efficiency initiatives taken by the company.
Divi's Lab has been paying dividends consistently for the past three years. The company's average dividend payout stands at 29.7%.
The company is also almost debt-free.
Going forward, the company is planning a capex of Rs 6-10 bn in Kakinada to expand the capacity of its generics business. This will be operational in the financial year 2023.
To know more about Divis Laboratories, check out its factsheet.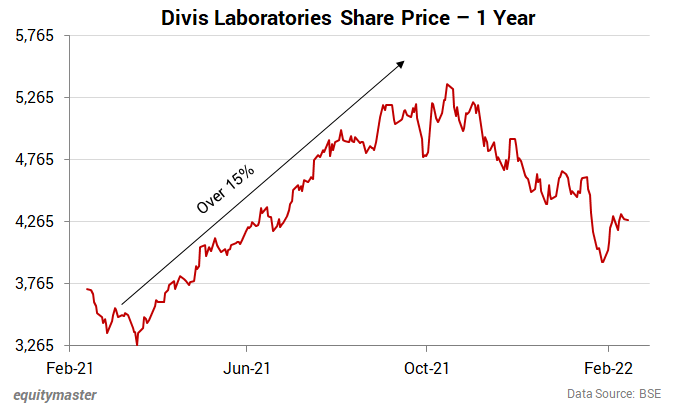 #4 HDFC
Next on our list is Housing Development Finance Corporation Limited (HDFC), a pioneer in housing finance in India.
The company primarily engages in the business of providing housing loans. It also has an established presence in the mortgage finance market.
Through its subsidiaries HDFC Bank, HDFC Life Insurance, and HDFC Asset management, it has a presence in banking, insurance, and asset management, respectively.
Since its inception, HDFC has offered housing loans to over 9 m people and has become a leading finance company in the country.
It has an established track record of operations, a strong market position, and a diversified revenue profile.
The company is known for its healthy asset quality as it has well-defined risk management procedures and strict underwriting standards.
HDFC's net interest income in the last three years has grown at a healthy rate of 18.3% (CAGR). Higher demand for housing loans has led to higher revenues.
Its net profit has also grown at a CAGR of 4.9%.
The company has seen high growth in individual loans, followed by non-individual loans for the quarter.
Strong demand for housing loans is expected to drive the company's revenues and net margins in the medium term.
To know more about HDFC, check out its factsheet.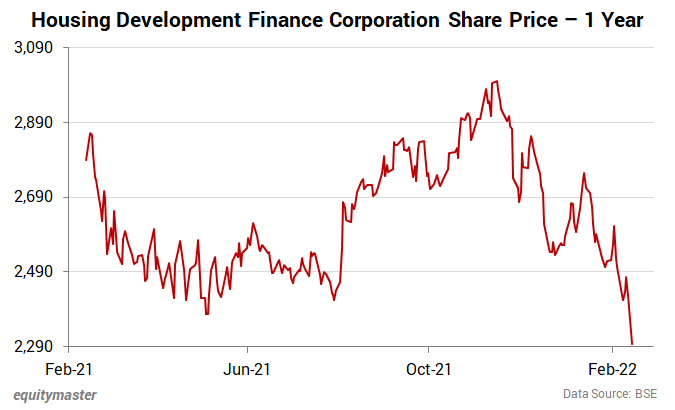 #5 Bandhan Bank
Last on our list is Bandhan Bank, India's youngest universal bank.
A bank that started its journey in 2015 was formerly India's largest non-banking financial company-microfinance institution (NBFC-MFI).
It provides last-mile banking services to the unbanked and under-banked segments of the population.
The bank has a pan-India presence and serves over 23 m customers through an established network of over 5,200 outlets in the metro, urban, semi-urban, and rural areas.
It recently bought HDFC's share in GRUH Finance to expand its scope to housing finance activities.
Bandhan Bank's net interest income has grown steadily at 18.9% CAGR in the last three years. The growth was led by growth in micro advances to emerging entrepreneurs.
Its net profit has grown at a CAGR of 4.2%, and its net profit margin averaged at 24% in the last three years. The lower cost of funds has helped the bank maintain a healthy profit margin.
Since it already has an established track record in the microfinance industry, it stands to benefit from the huge untapped potential in the microcredit space.
In 2022, Bandhan Bank is concentrating on improving its asset quality mix by growing the share of individual loans and bringing down the share of group microfinance loans.
To know more about Bandhan Bank, check out its factsheet.
Should you invest like Peter Lynch?
Peter Lynch always stressed on investing in businesses that you understand.
According to him, before investing in a business, you need to understand what it does and how.
He believes in doing diligent research about the company and its fundamentals. According to him, one shouldn't miss out on the fundamentals such as profit margins, PEG ratio, cash position, and debt-to-equity ratio.
Lynch also believes in long term investing. However, he was always updated on the companies he invested in. As long as there were no drastic changes in the business, he didn't sell.
He never tried to time the market nor predicted its direction. If he believed in the company, he would invest in it.
If you wish to participate in the stock market and invest like Peter Lynch, it is essential that you do your homework.
Ensure you check the fundamentals and valuations of the business and stay updated on what the business does.
Also, aim for long term investments if you believe in the business. Don't try to time the market.
These small guidelines can take you a long way in your investing journey.
Happy Investing!
Disclaimer: This article is for information purposes only. It is not a stock recommendation and should not be treated as such. Learn more about our recommendation services here...