Sugar Stocks are no Longer Sweet. Here's why Sugar Stocks are Falling...
May 12, 2022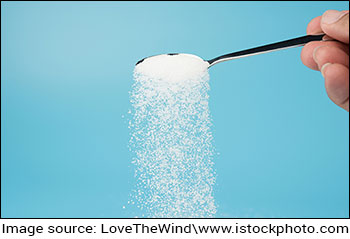 Since the beginning of 2022, equity markets have been quite volatile. Even fundamentally strong stocks have seen a downfall in this unpredictable market.
But there was one sector where stocks were only going up. The markets were crashing but sugar stocks were enjoying the roller coaster price rise.
However, around mid-April the situation changed. Sugar stocks started dropping rapidly.
But why?
Read on to find out about the extreme movement of sugar stocks.
Why sugar stocks were rising initially
Sugar stocks have given results sweeter than sugar itself. Those who invested in sugar stocks at the start of this year were sitting on huge gains.
Then the government changed its Ethanol blending policy. It is encouraging companies to use sugarcane for producing ethanol. Ethanol can be used in the production of fuel for vehicles.
This step will not only solve the issue of scarcity of petrol but will also solve the issue of high closing stock in sugar industries.
If sugarcane is used to produce ethanol, sugar production will reduce and hence the issue of large inventories will be solved.
According to a report, 31 metric tonnes (MT) of sugar was produced in financial year 2022. This is around 11.1% higher than the production of the previous year.
According to ISMA reports, sugar exports may reach 8.5 m MT in the 2021-22 marketing year. The sugar marketing year is from October to September.
It is expected this year, there will be a global shortage in the production of sugar. Both Brazil and Thailand, the two major sugar producers, are expected to produce 7-8 MT less sugar this year. This means there will be rise in sugar exports from India.
All these reasons combined were responsible for the tremendous rise in sugar stocks.
Now let's look at why sugar stocks have come under pressure of late.
Why did sugar stocks start falling rapidly?
Around mid-April, all sugar stocks started falling rapidly. Now, this raises questions. What changed suddenly that led to the rapid fall in sugar stocks?
Earlier this week on 10 May, most sugar stocks saw a huge fall.
The reason behind this was the probable cap on sugar exports. On 25 March, it was reported that the government might introduce a cap of 8 m tonnes on sugar exports.
According to the news, the government might bring in this move to meet the demand for sugar. The demand for sugar increases around the festive season. India is the largest consumer of sugar.
It is also the second-largest producer of sugar. But still, domestic sugar prices are rising. The price of 1 kg sugar is up around 42% in the past 5 years. It was believed the cap might be introduced to control the domestic prices of sugar.
It was believed that the sugar industry would achieve the mark of 8 m tonnes of sugar exports in May. As a result of this belief, sugar stocks started falling rapidly around the end of April.
Performance of Sugar Stocks
Here's how the top stocks from the sugar sector have performed of late.
Source: Equitymaster
Most stocks have come under pressure in the past month while their performance in 2022, and over the past one year, has been exceptional.
The fall is rapid but is it for the long term?
The news of the cap on exports is not yet confirmed by any kind of announcement from the government. It may as well be a rumour.
If that happens, the scenario will again change. Because all other factors except the cap on exports are in favour of sugar stocks.
Hence the fall may be rapid but it may not be long-term.
Note that ethanol has been a game changer for the sugar industry.
As diversification into distillery, ethanol, and electricity became possible, most sugar businesses in India are turning into integrated players. This has increased molasses demand.
But one must note that sugar stocks are vulnerable to the cyclical nature of the industry and agro-climatic risks related to cane production.
To know more, check out the below video where chartist Brijesh Bhatia shares his outlook for sugar stocks.
Happy Investing!
Disclaimer: This article is for information purposes only. It is not a stock recommendation and should not be treated as such. Learn more about our recommendation services here...