Top 5 Cyclical Stocks You Can't Get Enough of
Jun 22, 2021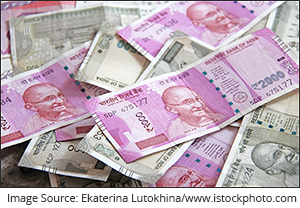 In the past year, stocks from both cyclical and non-cyclical sectors in India rallied as investors snapped up shares on optimism over the economy's long-term growth potential.
Economically sensitive stocks, also known as cyclicals, initially declined as the economy contracted.
However, they subsequently rebounded as the economy began to recover. This was thanks in part to government stimulus programs and low-interest rates.
While the rally in some cyclical sectors was a function of an overall macro shift, reforms in other sectors played a role.
Here are 5 cyclical stocks that rallied in the last year and could have more potential upside in the months to come.
As you can see, after playing safe during the initial phase of the pandemic in 2020 and sticking to defensive plays such as pharmaceuticals, fast moving consumer goods (FMCG), and information technology (IT), investors are now betting big on a cyclical recovery.
Given the decline in Covid-19 cases and a pickup in vaccination drive, a sharper than expected economic recovery back home can fuel a further rally in domestic cyclicals.
Moreover, unlike in a deflationary economy during which sectors like consumer staples and large companies gain, the current environment is best placed for cyclicals to do well.
However, before selecting a cyclical stock to invest in, one must check whether the industry is due for revival or not.
Cyclicals are usually riskier, i.e. their fortunes are prone to economic booms and busts. They are also volatile as they tend to fluctuate a lot with the current scenario and conditions prevalent in the economy.
To know what's moving the Indian stock markets today, check out the most recent share market updates here.
Disclaimer: This article is for information purposes only. It is not a recommendation and should not be treated as such. Learn more about our recommendation services here...
Ayesha Shetty is a financial writer with the StockSelect team at Equitymaster. An engineer by qualification, she uses her analytical skills to decode the latest developments in financial markets. This reflects in her well-researched and insightful articles. When she is not busy separating financial fact from fiction, she can be found reading about new trends in technology and international politics.