Federal Bank Reports Highest-Ever Quarterly Net Profit of Rs 4.8 bn
May 18, 2021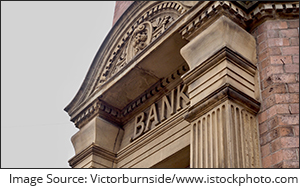 Kochi-headquartered Federal Bank on Monday reported nearly 59% jump in its standalone net profit at Rs 4.8 bn for the quarter ended March.
The bank had posted a net profit of Rs 3 bn in the same quarter of fiscal year 2019-20.
The profit was higher sequentially also against Rs 4 bn in December 2020 quarter.
Total income on a standalone basis, however, was down at Rs 38.3 bn in Q4FY21, as against Rs 41.1 bn in the corresponding quarter of FY20.
For the full year FY21, the standalone net profit of the lender grew by 3% to Rs 15.9 bn. Income during the year was also higher at Rs 157 bn, as against Rs 151.4 bn in FY20.
On a consolidated basis, the net profit in the reported quarter jumped by 65% to Rs 5 bn.
However, total income fell by 5.4% to Rs 40 bn in Q4FY21, from Rs 42.2 bn in the year-ago quarter.
The bank delivered an annual operating profit of Rs 37.9 bn as on 31 March 2021 against Rs 32 bn as on 31 March 2020, registering a growth of 18.2%.
The total business of the bank reached Rs 3 tn as on 31 March 2021 from Rs 2.7 tn as on 31 March 2020, registering a growth of 10.91%.
Federal Bank's Net Income and Margin Increases
Annual net interest income (NII) increased from Rs 46.5 bn to Rs 55.3 bn registering a growth of 19% as on 31 March 2021, while the quarterly NII increased to Rs 14.2 bn, up 17% from Rs 12.2 bn as on 31 March 2020.
The other income dipped to Rs 4.7 bn as against Rs 7 bn in the year-ago period, largely because of a Rs 1.8 bn gain on investments booked in the year-ago period.
Net interest margin (NIM) stood at 3.2% for FY21 while the quarterly NIM stood at 3.2%.
Key Financial Indicators
| Particulars (Rs in bn) | Q4FY21 | Q4FY20 | Growth | FY21 | FY20 | Growth |
| --- | --- | --- | --- | --- | --- | --- |
| Net Profit | 4.8 | 3 | 59% | 15.9 | 15.4 | 3.1% |
| Operating Profit | 8.9 | 9.6 | -8% | 37.9 | 32 | 18.2% |
| Net Interest Income | 14.2 | 12.2 | 17% | 55.3 | 46.5 | 19% |
Data Source: Investors Presentation
Company's Credit and Deposit Growth
Gross advances reached Rs 1.3 tn for the year ended 31 March 2021, compared to Rs 1.2 bn reported in the last year, registering a growth of 8.6%.
Retail advances grew by 18.6% to reach Rs 449.1 bn as on 31 March 2021 from Rs 378.8 bn as on 31 March 2020.
Gold loans registered a staggering growth of 70.1% to reach Rs 158.2 bn for the fiscal year 2021. Business Banking advances grew by 12.9% to reach Rs 118.9 bn.
For the financial year 2021, deposits recorded a growth of 13.4% to reach Rs 1.7 tn, compared to Rs 1.5 tn in FY20.
The current account and savings account (CASA) deposits reached Rs 583.7 bn as on 31 March 2021. CASA Ratio stands at 33.8%.
The non-residential external (NRE) deposits of the bank posted a growth of 11.8% during the year to reach Rs 639.7 bn.
Asset Quality Deteriorates
The gross non-performing assets (NPAs) of the lender deteriorated to 3.4% of the gross advances by the end of March 2021, as against 2.8% by the end of the same month a year ago.
In value terms, the gross NPAs or bad loans rose to Rs 46 bn, as against Rs 35.3 bn in the year-ago period.
However, the net NPAs showed improvement at 1.2% (Rs 15.7 bn), as against 1.3% (Rs 16.1 bn).
The provisions for bad loans and contingencies in March quarter of 2020-21 was down at Rs 2.4 bn, from Rs 5.7 bn parked aside in the year-ago quarter.
Federal Bank's Mr Shyam Srinivasan, Managing Director & CEO, said that the bank had provided money for doubtful loans since the onset of the pandemic in an accelerated fashion, even while they were classified as standard assets on the books during the period of moratorium.
With the clarity provided by the supreme court, the gross non-performing assets ratio increased to 3.4% as against 2.8% in March 2020, but the provisions did not.
In a statement, the official said the money was transferred from standard assets provisioning to credit provisioning with the recognition of the bad loans, which resulted in a dip in provisioning for the quarter.
The overall slippages in FY21 were almost the same as FY20 at over Rs 18 bn but the bank set aside Rs 15 bn in provisions against such assets in FY21 as against Rs 10 bn in the fiscal year before.
Mr Srinivasan further added that the bank will continue to set aside money as and when it sees stress building up in the book as part of regular business operations.
Note that the bank will target to maintain the provision coverage ratio at 65%.
Equity Dividend
The board of directors at its meeting held on 17 May 2021 has recommended a dividend of 35% per equity share having face value of Rs 2 each for the year ended 31 March 2021.
The dividend will be paid after the approval of shareholders at the annual general meeting.
Federal Bank's Shareholding Pattern as on 31 March 2021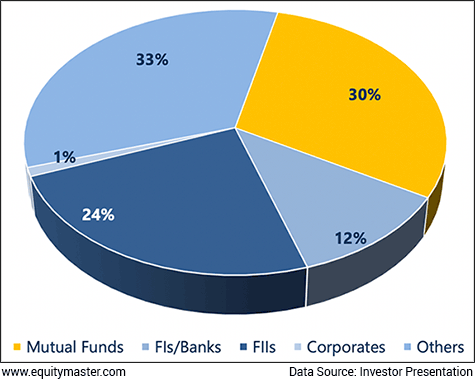 Rakesh Jhunjhunwala's Stake in Federal Bank
As per the BSE data available at bseindia.com, Rakesh Jhunjhunwala holds 2.4% of the net Federal Bank shares as on 31 December 2020.
How the Stock Markets Reacted to Federal Bank Q4FY21 Numbers Today
Shares of Federal Bank opened the day at Rs 84 on the BSE and the NSE.
Federal Bank share price closed at Rs 84.4 (up 3.3%) on the BSE and Rs 84.4 (up 3.4%) on the NSE.
At its current price, it is trading at a P/E of 11.5.
The share also touched its 52-week high of Rs 92.4 and 52-week low of Rs 36.9 on 4 March 2021 and 22 May 2020, respectively
Over the last 30 days, the Federal Bank share price is up 11.7%. Over the last one year, the company's share price is up 86.7%.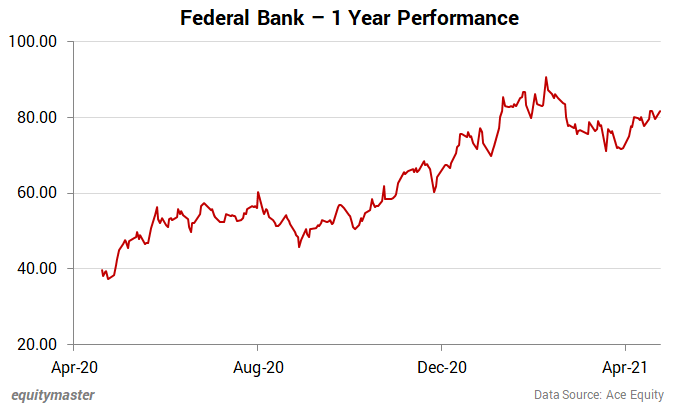 About Federal Bank
Federal Bank Limited is one of the major Indian commercial banks in the private sector headquartered at Aluva, Kerala.
The Bank operates in four segments: treasury operations, wholesale banking, retail banking, and other banking operations.
Treasury operations include investment and trading in securities, shares, and debentures.
Its products and services include working capital, term finance, trade finance, specialized corporate finance products, structured finance, foreign exchange syndication services, and electronic banking requirements.
The bank has 1,272 branches 1,948 ATMs and cash recyclers as on 31 December 2020.
Federal Bank also has its representative offices in Abu Dhabi and Dubai and an IFSC Banking Unit (IBU) in Gujarat International Finance Tec-City (GIFT City).
For more details about the company, you can have a look at Federal Bank factsheet and quarterly results on our website.
You can also compare Federal Bank with its peers.
Federal Bank vs City Union Bank
And to know what's moving the Indian stock markets today, check out the most recent share market updates here.