Cryptos: Frauds, Scams and Influencers
Jul 9, 2022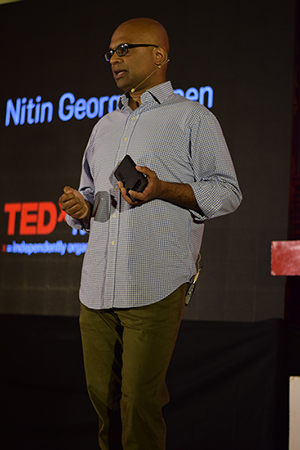 There's no easy way to understand Cryptos. Much less the frauds and scams that are happening all around us.
But in the world of social media, there's plenty of opinion available that "claims" to know it all.
And this very reality lies at the root cause of what's happening with cryptos around the world.
With the recent debacle at Vauld it is even more urgent to clear the air on this.
And that's why we reached out to Nithin Eapen, who is otherwise known as Cryptoswami.
Nithin Eapen is a technologist, investor, entrepreneur, and a very successful crypto investor.
He is also a two-time TEDx speaker... and has delivered presentations on cryptocurrencies in front of thousands of people during those talks...
And besides taking care of the family office crypto portfolio, Nithin is also an advisor to multiple startups...And a speaker at various blockchain conferences...
In this 3-part video series, Nithin explains what's happening around us in the world of cryptos.
In this first video, Nithin explains the various frauds and scams, including the very popular one related to the Crypto Queen.
In the following video, Nithin talks about crypto lending and borrowing...remember, this is the business Vauld was focused on...
The third video is on the role of influencers...
The Vauld debacle uncovered many hidden truths and the role of social media influencers who promoted the crypto start-up in their videos.
And here's a bonus less than 60 second video that you need to watch if you want to put all your concerns related to investing in cryptos at rest...
Since you're interested in cryptos, visit here to know all about CryptoMaster...
Cryptomaster is India's first in-depth course on understanding and investing in cryptocurrencies, built especially for the common Indian investor.
Equitymaster on cryptos
Equitymaster's take on cryptos is simple.
We don't get cryptos. It's something that has caught our imagination, but we just can't figure out a way to value it. Fundamentally speaking.
Our "fundamental" take on cryptos is in line with the approach anyone should have when dabbling in a space one does not understand.
Invest only what you can afford to lose. Nothing more.
Disclaimer: This article is for information purposes only. It is not a stock recommendation and should not be treated as such. Learn more about our recommendation services here...