Why Did Pharma Stocks Surge?
Jul 17, 2021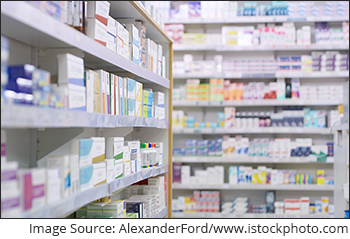 Shares of pharmaceutical companies were in demand, with stocks of Alkem Laboratories, Divi's Laboratories and Syngene International rallying up to 14% to hit record highs on BSE on Friday.
This was amid expectation of strong earnings for the quarter ended June 2021, helped by low base last year and strong demand led by the pandemic.
The BSE Healthcare Index hit a new high of 26,364.8 in intra-day trade. So far in the financial year 2021-22, the healthcare index has rallied 24% as against a 9% gain in the benchmark index.
Nifty Pharma too hit a fresh record high of 14,715 in intra-day session on National Stock Exchange (NSE).
What's driving the rally?
Indian Pharmaceutical Market (IPM) reported an increase of 37% year on year (YoY) in the first quarter of the current fiscal 2022 on a low base, due to strong demand led by pandemic and Covid drugs.
Adjusting for the low base and Covid portfolio, analysts estimate IPM growth at 15% YoY for the quarter.
According to market experts, a lower base and a revival in domestic formulations are likely to drive overall sales.
On the other hand, despite a favourable base in some select stocks, US formulations growth is expected to remain subdued amid a lack of meaningful launches, price erosion, and currency headwinds.
On the hospitals front, the second wave is likely to change the product mix more towards Covid occupancies, which is likely to impact realisations.
--- Advertisement ---
No crash, correction, or pandemic can STOP This...

At last, it's happening...

Right here in India...three hidden mega-trends are converging for the first time ever to trigger an economic boom of unparalleled proportions.

A boom so powerful - no crash, no correction, and no pandemic can STOP India from becoming the next economic superpower...

And those who take advantage of this mega shift could potentially generate massive wealth for themselves and their families in the long run.

We are talking about potential 1,000% gains...and perhaps even more over the long term.

But trust me, people who pass this opportunity will regret their decision in the years and decades to come...

So, if you want to save yourself from potential downsides of this mega shift...

...and instead, leverage on it for potential windfall gains...

Join us on 24th September at my special event...

Put your email in the box below and get your free ticket right away.
------------------------------
An overview on pharma stocks quarter performance
The fourth quarter of the financial year 2021 saw tough US business for several Indian pharma firms on a decade-low flu season.
As per a leading financial daily, Sun pharma will clock the best quarter on quarter (QoQ) growth on continued traction in specialty segment, followed by Alkem Laboratories, which would benefit from a very low base of March 2021 quarter.
Cipla's growth comes from a low base and new product launches in the quarter, Dr Reddy's growth would be driven by its healthy product launch rate.
India's second-largest drugmaker by market value, Divi's Laboratories, reported 25% jump in its net profit to Rs 4.9 bn for the quarter ended March 2021.
The company benefited from a low base in the year-ago quarter which was hit by the Covid-19 national lockdown.
Covid-19 impact powered Indian pharmaceutical industry to new heights
The domestic pharma market turnover in India has reached Rs 1.4 tn in 2019 as per the government data. This is actually an increase from Rs. 1.3 tn in 2018.
The Indian pharmaceutical industry supply for over 50% of global demand for various vaccines.
India is the third largest producer of drugs in terms of volume and vaccine production accounts to 60% global production.
--- Advertisement ---
INSIDER SECRET: An Astonishingly Easy Way to Pile Up Potentially 40-60% Gains in Just 1 Year

India's most well-connected trader with over 35 years of experience just confessed...

"This Lucrative Market Segment Could Leapfrog Over Nifty in The Next 12-16 Months"

... thanks to a massive and irreversible mega-trend fueling its growth!

In fact, he and his partner have already identified 2 spectacular stocks from this segment... which are ready to rake in potentially 40-60% gains in just 1 year... and make you big, fat profits!

The best part of them all...

Their Details Are Packed in This Special Report (Discover How to Claim it for Free)
------------------------------
The coronavirus pandemic and its resultant lockdown badly affected all major sectors of the economy, but it has come as a boon in disguise to the Indian pharmaceutical sector.
Though some part of pharmaceutical business was affected such as supply chain and import of active pharmaceutical ingredients (API) from China, Covid-19 has provided some opportunities in the pharmaceutical sector in India.
Also, due to the severe second Covid wave, Covid beds saw near 100% occupancy across the country.
The second wave of Covid-19 in the country pushed up sales of medicines and resulted in exponential growth for the pharmaceutical sector.
Building unicorns in pharma API space to make India Atma Nirbhar
API as a sector has been a neglected space within the Indian pharma, with India's share of imports from China increasing consistently from 60% in 2012 to 67% in 2020.
Understandably, the pandemic was a rude shock for most of the formulation players in early March with impending supply chain disruptions, given the overreliance on one country for many critical APIs and intermediates.
In this context, building a globally competitive and self-reliant API industry is the need of the hour.
Eroding advantage driving 'Shift-away from China'?
Over the last few years, global markets have observed a shift away from the Chinese supply driven by three critical factors - reducing cost advantage, increasing regulatory challenges and degrading supply reliability.
These issues have further aggravated by the ongoing pandemic eroding China's global competitive advantage. The foundation offering from Chinese companies is the cost advantage.
With increasing labor costs driven by standard of living and focused efforts from the government to revise select incentive structures, including taxes, is resulting in loss of cost advantage when compared to a low-cost, stable market such as India.
As customers move volume away from China, Indian API industry is likely to grow in coming years.
REVEALED: 3 "Super Smallcaps" You Didn't Know About
Equitymaster's view on the pharma sector
We reached out to Tanushree Banerjee, Co-Head of Research at Equitymaster, and editor of the premium stock recommendation service StockSelect, for her view on the pharma sector.
Here's what she has to say...
The second Covid wave has given a new lease of life to pharma stocks. As the sector continues to invest in capacities for new drugs, the profitability will depend on the companies' ability to seek USFDA approval for the plants.

Or their ability to tie up with MNC pharma for producing variants of their vaccine.
How pharma stocks performed on Friday
Among individual stocks, Divis Laboratories surged 3.5% to Rs 4,765 on the BSE.
Glenmark Pharma and JB Chemicals ended the day up 4.5% and 5.6%, respectively.
On the other hand, shares of Lupin and Dr Reddys Lab ended the day up 1% and 0.2%, respectively.
Shares of Wockhardt ended the day up by 7%, while Orchid Pharma ended down by 5% on Friday.
Here's a list of pharma stocks and their performance...
Source: Equitymaster
For more detailed updates, read our Indian Pharma sector report and check the latest Indian Pharma sector results.
You can also compare pharma stocks on our website.
DR Reddys Lab vs Alkem Laboratories
To know what's moving the Indian stock markets today, check out the most recent share market updates here.
Disclaimer: This article is for information purposes only. It is not a stock recommendation and should not be treated as such. Learn more about our recommendation services here...