StockSelect
The goal of StockSelect is to help risk averse investors build a portfolio of some of the safest blue chip stocks that they can count on to become their biggest wealth creators over a long term. By taking care of the downside risks, the service aims to be the easiest and safest means of starting the journey to build wealth in stocks.
Since investors often associate large / bluechip companies with safety, StockSelect helps dispel the myth that every large company is a good and safe stock to invest in. Hence the companies shortlisted for recommendations are screened on very strict fundamental and management quality parameters. And it is for this reason that not every company forming part of the benchmark Sensex, Nifty, BSE 100 indices makes it to the StockSelect recommendation list. Besides an in depth analysis of the strengths and weaknesses of the company, the report also objectively rates every stock on The Equitymaster Risk Matrix (ERMTM). The other two parts of the report are the Monthly Performance Review and the selection of Best Stocks to Buy for the month. The performance review covers each and every stock that is in open position and updated views and target prices are provided as and when warranted.
StockSelect recommends stocks from 2 to 3 year perspective. The reports are published on or before the last Friday of every month and are sent to subscribers in the form of monthly e-mail with links to online report and downloadable report in PDF format. In addition, as and when a corporate action (follow on offers, rights issues, M&As etc) warrants an updated view on the stock, we send out a special report mailer, which is also updated on the website.
---
What is the goal of StockSelect?
The goal of StockSelect is to recommend some of the safest blue chip stocks that can not just help protect your downside risks, but also become the core of your wealth building journey.
---
What does StockSelect offer?
The StockSelect recommendation has three parts to it.
The first part covers the rationale of the recommendation and the risk assessment for the stock. Since the service aims to minimize the downside risks, the risks are objectively evaluated via the Equitymaster Risk Matrix (ERMTM) score.
The second part is the review of performance of all StockSelect recommendations where we have not closed the positions yet. This update also talks about past recommendations that can still offer attractive medium to long term returns
The third part is the list of the Best Stocks to Buy for the month. This list comprises of stocks that are the most attractive from both a valuation as well as the risk perspective.
Please do have a look at a sample report for StockSelect.
---
Who is the editor of StockSelect?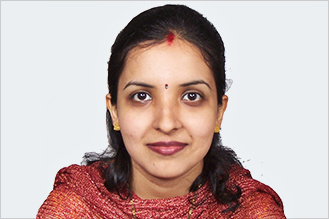 Tanushree Banerjee (Research Analyst), the editor of StockSelect, started her career at Equitymaster covering the banking and financial sector stocks along with scrutinizing the RBI policies. And over the last decade, worked on developing Equitymaster's research processes that have helped pick out various multibaggers, across all sectors. She is a firm believer of "safety first" when it comes to investing and closely follows the investing philosophies of Warren Buffett, Seth Klarman and Joel Greenblatt.
---
What is the frequency of the reports and what is the minimum number of reports expected annually?
The StockSelect reports are sent out by the last Friday of each month. So there would be a minimum 12 reports each year. Having said that if corporate actions or markets conditions warrant more frequent or special updates and recommendations, subscribers will get that through our special updates mails over and above the monthly recommendations. In addition to the monthly performance review, the quarterly result analysis of the companies covered under StockSelect are made available on the homepage of StockSelect.
---
What kind of returns can I expect through StockSelect?
Since the aim of StockSelect is to offer returns from relatively safe stocks, the service aims to offer returns that are in line with the average annual returns clocked by the benchmark BSE Sensex since inception in 1979, i.e. atleast 15% per annum. Nevertheless, our biggest multibaggers have been stocks recommended in this service that we have been asking subscribers to hold on for over 5-10 years because of their quality. Hence it should not be assumed that being safe stocks, the bluechips cannot offer multibagger returns.
Having said that since returns from stocks are subject to market risks, we recommend investors to allocate not more than 5-6 % of their portfolio to a single stock.
Here is something our subscribers have to say about their experience in StockSelect...
---
Where StockSelect Fits In...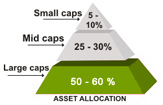 Stock markets tend to be very volatile. And putting too much money in a single stock can be very risky. That is why we advise investors to have a well-diversified portfolio. In our view, large cap/ blue-chip stocks are the safest of the lot. Because of their large size, they may not grow as fast as small caps or mid caps. But they are relatively more stable and resilient to negative macroeconomic developments. This keeps them in good stead over the long term and makes them reliable wealth creators. According to us, large cap/ blue chip stocks should comprise at least 60% of your total equity portfolio. However, a single large cap/ blue-chip should not form more than 5-6% of your total portfolio. This is to make sure that even if a certain blue chip stock does not deliver as per expectations, the overall portfolio is not affected to a great extent.
---
I want to know more about StockSelect. How should I proceed?
You can write to us with all your queries and we will be delighted to assist you. Alternatively, you can call us on +91-22-61434055 between 10 am to 6 pm from Monday to Saturday.
---
How can I try StockSelect?

We are delighted to inform you that you can try StockSelect completely risk free! There's a 30-day money back guarantee. So if it turns out that you don't like StockSelect, we'll gladly give back every rupee you paid.