LIC: The Mega IPO. All You Need to Know...
Oct 9, 2021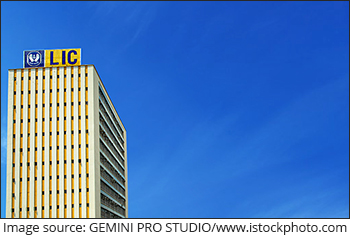 Back in February 2021, Finance Minister Nirmala Sitharaman during the budget speech for 2020-21 announced an ambitious plan of disinvesting public sector undertakings (PSUs) for Rs 2.1 tn.
The largest applause, though, came when the government announced the Life Insurance Corporation of India's initial public offering (IPO).
Life Insurance Corporation of India (LIC) is one company that stands out from others. Since the announcement, all eyes have been on this one 'Mega IPO'.
The ramifications will be enormous. Be it government, the customers, or just investors; the LIC IPO is getting everyone excited.
Size and position of LIC in the insurance market
The government of India has proposed that LIC become a publicly traded business in order to fulfil its disinvestment target.
LIC is India largest insurance company that has assets of over Rs 34 tn. It also has subsidiaries in Singapore along with joint ventures in Bahrain, Kenya, Sri Lanka, Nepal, Saudi Arabia, and Bangladesh to name a few.
According to a media report, the insurer made a stock market profit of around Rs 100 bn between April and June 2021. LIC has been the most profitable company owned by the government till date.
By June 2021, the company had amassed a massive market share of 67.52% in terms of new business premiums.
The company's new business premium growth rate was more than eight times that of previous year's increase, which was 148.1%.
How will the LIC IPO impact its stakeholders?
LIC has been labeled as the 'backbone' of India's economy. The people of India have complete faith in this organisation.
More than a profit-making company, LIC has been a welfare firm that has actively contributed to the welfare of the people by satisfying all claims filed by LIC clients.
Furthermore, with total assets of approximately US$530 bn, LIC has been a major investor in almost every area of the economy.
However, this raises the question of whether or not the government should sell a stake in its crown jewel.
Why is the LIC IPO important for the government?

The listing will be crucial for the government to meet its disinvestment target, especially when it plans to privatise two public sector banks and one insurance firm have not taken off yet.

It's estimated that this IPO would fetch the government between Rs 600 bn and Rs 800 bn. In addition, the government wants to expand the number of people who invest in the stock market.

The government wants to attract 10 m new investors by retaining 10% of the IPO reserved for shareholders. This IPO would not only relieve the government's financial strain but also bring in revenue.

Why should investors be thrilled about it?

When LIC is listed, it will surpass the market capitalisation of all significant competitors like Reliance, TCS, and others.

This IPO will bring a massive infusion of cash to the market, which will undoubtedly energise investor behaviour.

Besides, life insurance industry has asset under management (AUM) of Rs 39 tn as on March 2020, shows the insurance regulatory and development authority of India (IRDAI's) annual report.

Industry insiders say that even if the 22 lakh agents sell one additional policy in a year, it will add huge volumes. Also, LIC is the biggest institutional investor in India and has a huge investment portfolio that can generate big investment returns.

LIC is the country's largest life insurer, with substantial cash reserves and a long history of trust. Furthermore, the policyholders will be entitled to 10% of the total listed shares.

How will policyholders benefit?

The government has said it will reserve 10% of the shares from the IPO issue size of LIC for policy holders.

In the changes made in the LIC Act in 2021, state that just as shares are reserved for employees in a public issue, the same reservation will be made for those holding LIC policies. It will be on competitive basis.

There are reports that the government may offer LIC policyholders a discount on the issue price.

At present, LIC pays 5% of its surplus to the government and the rest to the policy holders. After getting listed, LIC will have to distribute its profit as dividend with the shareholders. This would require a change in the process.

However, the sovereign guarantee given by the government on policies will continue even after the IPO. That is, if for some reason the company fails to pay the claim, then the government will pay it.
Post issue IPO could bring transparency to LIC's operations
IPO will certainly bring in transparency into affairs of LIC since it will be required to inform financial numbers and other market-related developments on time to the stock exchanges.
Investors can benefit from picking up equity in the insurer, which has been making underwriting profit as well as profits on its investments.
LIC's investment in various equity and bond instruments will come under greater scrutiny after its lists on the exchanges.
Recent developments...
The government of India has roped in around 10 investment banks including the likes of Goldman Sachs, Citigroup, and SBI Capital Market to handle the LIC IPO.
As per media reports, a ministerial panel dubbed, the 'alternative mechanism on strategic divestment', is likely to decide on the size of the stake that will be sold. It's also likely that the size of the stake that is to be sold will not be more than 10% of its stake in LIC.
Other details such as the price band, the grey market premium, exact issue size and face value of the IPO are yet to be revealed.
It's also unclear what the exact dates of the IPO will be as of now. In the race to handle the IPO, there were a total of 16 banks that were competing for a spot.
Besides, the government has chosen KFintech as the registrar and share transfer agent for the proposed IPO. The Concept Communication has been selected as the advertising agency.
That apart, the government is considering a proposal for foreign investors to own as much as 20% in LIC, which would enable them to participate in the nation's biggest IPO.
Under discussion is a plan to amend foreign direct investment (FDI) rules so that investors can pick up the stake without the government's approval under the so-called automatic route.
To know more about the previous major developments in the LIC IPO, you can read our article here: LIC IPO: All We Know So Far.
Key challenges for the LIC IPO
In recent years, LIC has built holdings in assets that are either long-term commitments or of questionable quality. IDBI Bank was forced to be taken over by LIC. LIC also owns a major interest in IL&FS and has been investing in different infrastructure projects by purchasing bonds. It's unclear how many of these initiatives are practical, or what the lock-in could be.
The rapid increase in gross nonperforming assets (NPAs) is a key source of worry. LIC has always kept its gross nonperforming assets (NPAs) at 1.5 and 2%.

However, LIC's gross NPAs reached a record high of 6.1% last year. This is likely to raise concerns about the quality of their portfolio as well as the insurer's intrinsic worth.
The proposed privatisation has already enraged LIC unions, and it will be difficult to persuade them to support the IPO. Shareholder accountability also comes with diluted powers for the unions.
The fact that all LIC insurance come with a sovereign guarantee creates a difficult situation. The government may have to make a provision for such off-balance sheet risks at some time. It's unclear if LIC insurance would still be sought after if the government withdraws its sovereign guarantee.
Final thoughts
LIC is the largest life insurer in India with a total first-year premium of over Rs 1.84 lakh crore in the year ended March 2021. It commands a market share of over 66%.
LIC will help the government to narrow its fiscal deficit amid rising expenditure and a slump in revenues because of the pandemic.
The LIC IPO is expected to attract a lot of attention because it would be one of the largest IPOs in Indian stock markets history. When compared to the government's prior IPOs, LIC comes nowhere close to them all.
It still has a long way to go, but this mammoth IPO is something to look forward to.
Here's what Co-head of Research at Equitymaster and Editor of Forever Stocks, Tanushree Banerjee wrote about LIC's IPO in one of her editorials.
The reason I am writing about this is because I see several crorepati IPOs in India over the next few years...starting 2021.

Everyone has heard and read about the upcoming LIC IPO.

The insurer still has over 70% share of all life insurance policies sold in the country.

And its assets under management stood at Rs 31 trillion in 2020. These facts alone make the IPO very enticing apart from its potential size.

Add to that the government's plan to privatise some PSUs to raise funds for infrastructure spends.

The success of PSU IPOs like IRCTC makes this disinvestment plan a hook for IPO gains in 2021.
You can check out the entire piece here where Tanushree has shared a 4-Point checklist to invest in IPOs.
To know more, check out the current and upcoming IPOs.
Disclaimer: This article is for information purposes only. It is not a stock recommendation and should not be treated as such. Learn more about our recommendation services here...