Fast Profits Report
Fast Profits Report is Vijay Bhambwani and Apurva Sheth's premium monthly recommendation service, where they recommend equity investments in natural resources companies coupled with some direct investments in hard assets.
As a premium member, you will receive a recommendation report along with updates on all open recommendations every month.
At Fast Profits Report, their aim is to identify price trends in natural resources which may impact trends in equity markets. Vijay identifies long lasting trends in the natural resources space. Apurva analyses the impact on the stocks of companies likely to be impacted directly from movements in natural resources. Apurva then recommends these stocks to their subscribers.
---
What is the goal of Fast Profits Report?
The goal of Fast Profits Report is to exploit trends in natural resources to make money from stocks that are directly affected from these trends.
---
Who is the editor of Fast Profits Report?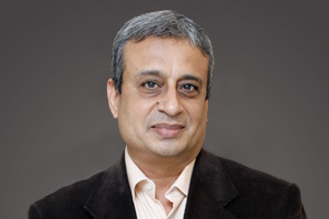 Vijay l Bhambwani is a first-generation professional trader, author, trading mentor, lifelong student of the markets, and editor of Equitymaster's foremost short-term trading service, weekly cash alert.
Financial markets are Vijay's life and passion. Everything else revolves around his main objective - trading.
Vijay's interest in the markets was aroused when he was around 14. He heard his family jeweller talk about gold prices - how it would tend to climb before diwali and then ease off after the festive season.
Vijay was intrigued. Understanding the method behind the madness of the markets interests him more than the profits he earns from trading itself.
Apurva Sheth is our lead Chartist and Editor of our premium, techno-funda newsletter, Profit Hunter Pro.
Apurva is a passionate technical analyst with substantial experience, and follows an integrated approach when it comes to his trading picks. He draws logic from different schools of thought - covering both classical and the contemporary techniques of technical analysis.
He is a Chartered Market Technician (CMT) and a member of the Market Technician Association (USA). In the past, Apurva has helped banks, mutual funds, insurance companies and FII's among others make profits based on his recommendations. Apurva was also regular guest contributor on Zee Business and The Economic Times.
---
What is your stock selection process?
With his vast trading experience spanning over 30 years Vijay knows all the ins and outs of the natural resources. He connects the dots between geo-politics, current events and the global markets to identify solid long-lasting trends.
Based on the trends that Vijay sees, Apurva picks stocks. He has been doing this successfully for more than a decade. He primarily uses technical analysis to pick stocks. But nothing stops him from using fundamentals, derivatives or quants.
---
How many trades will you recommend in Fast Profits Report?
Our aim at Fast Profits Report is to send you atleast 1 recommendation every month. If the markets permit then there can be even more. On the other hand, if the market isn't right for trading then we may even tell you to sit on cash and go fishing while we look up for new trading setups. Remember - sitting on cash is also a trade.
---
What kind of returns can one expect through Fast Profits Report?
We expect most of our recommendations to generate returns in the range of 20-50% within three to six months.
Having said that, returns from our recommendations are subject to market risks, and some of them won't move in our favour. So, it's important to trade with strict stoplosses.
---
Where does the Fast Profits Report fit in?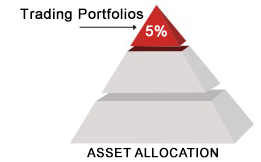 Trading is riskier than long-term investing. At times there can be huge losses and you don't want these losses to eat up your savings. So it's always better to allocate only a small portion to trading strategies.
The final allocation will depend on your personal financial situation and risk tolerance. For something that works best for you we recommend you talk to your investment advisor.
---
What does the Fast Profits Report not offer?
Fast Profits Report is a generalized recommendation service. We do not offer customized opinions for any subscriber or class of subscribers. We are not qualified financial advisors nor Investment Advisors and we strongly recommend our subscribers seek professional advice before taking any decisions for their investments.
---
Are Equitymaster Research Analysts allowed to invest in the recommended stocks?
Equitymaster is an honest, completely transparent and a professionally run organization. We have a strict compliance system, internal policies and Share Trading Guidelines in place. Please note all securities trading of our employees are tracked and monitored to ensure that our subscriber gets the first right to our paid research. We follow the SEBI (Research Analysts) Regulations and give full disclosures with respect to each recommendation. We further request our subscribers to go through our Share Trading Guidelines. Further in certain services, like ValuePro and Microcap Millionaires, Equitymaster (the company) invests in the recommendations only ten trading days post the publication of the recommendation report, and that too only in accordance with the guidelines prescribed by the Board of Directors of the Company. The investment is however made solely for building track record of its service.
---
How should I contact the customer service team in case I have a query?
You can write to us with all your queries and we will be delighted to assist you. Alternatively, you can call us on +91-22-61434055 between 10 am to 6 pm from Monday to Friday.
---
How can I try Fast Profits Report?

We are delighted to inform you that you can try Fast Profits Report completely risk free! There's a 30-day money back guarantee. So if it turns out that you don't like Fast Profits Report, we'll gladly give back every rupee you paid.