Sensex Today Trades Higher | Vodafone Idea, Zee Entertainment Jumps 3% | Reliance & Tech Mahindra Top Gainers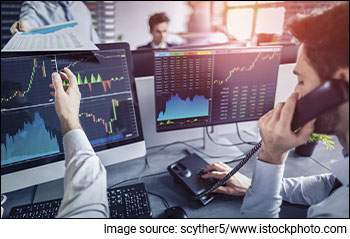 Asian shares markets are trading higher today as there are signs of support from progress in debt-ceiling talks and an advance in US equities that was fuelled by a frenzy of interest in the artificial intelligence sector.
The Nikkei is trading higher by 0.6% and the Hang Seng index is trading lower 1.9%. The Shanghai Composite is down marginally.
Wall Street ended sharply higher on Thursday after a blowout forecast from Nvidia sent the chipmaker's stock soaring and fuelled a rally in AI-related companies, while investors watched for signs of progress in US debt ceiling talks.
The Dow Jones Industrial Average ended 0.1% lower and the tech heavy Nasdaq Composite ended 2.5% higher.
Here's a table showing how US stocks performed on Thursday:
| Stock/Index | LTP | Change ($) | Change (%) | Day High | Day Low | 52-Week High | 52-Week Low |
| --- | --- | --- | --- | --- | --- | --- | --- |
| Alphabet | 124.35 | 2.71 | 2.23% | 125.98 | 122.90 | 127.05 | 83.45 |
| Apple | 172.99 | 1.15 | 0.67% | 173.90 | 171.69 | 176.39 | 124.17 |
| Meta | 252.69 | 3.48 | 1.40% | 255.62 | 249.17 | 255.62 | 88.09 |
| Tesla | 184.47 | 1.57 | 0.86% | 186.78 | 180.58 | 314.67 | 101.81 |
| Netflix | 359.00 | -5.85 | -1.60% | 367.45 | 357.42 | 379.43 | 164.28 |
| Amazon | 115.00 | -1.75 | -1.50% | 116.87 | 114.31 | 146.57 | 81.43 |
| Microsoft | 325.92 | 12.07 | 3.85% | 326.90 | 320.00 | 326.90 | 213.43 |
| Dow Jones | 32,764.65 | -35.27 | -0.11% | 32,870.43 | 32,586.56 | 34,712.28 | 28,660.94 |
| Nasdaq | 13,938.53 | 334.05 | 2.46% | 13,986.87 | 13,812.19 | 13,986.87 | 10,440.64 |
Source: Equitymaster
Back home, Indian share markets are trading on a positive note following the trend on SGX Nifty.
At present, the BSE Sensex is trading 196 points higher. Meanwhile, the NSE Nifty is trading up by 54 points.
Reliance Industries and Bajaj Finserv are among the top gainers today.
Power Grid and Bharti Airtel on the other hand are among the top losers today.
Check out the NSE Nifty heatmap to get the complete list of gainers and losers.
--- Advertisement ---
Investment in securities market are subject to market risks. Read all the related documents carefully before investing

Small Businesses Set for Huge Potential Long-Term Growth

Would You Like Details on Such Stocks?

Discover More
Details of our SEBI Research Analyst registration are mentioned on our website - www.equitymaster.com
Broader markets are trading on a positive note. Both the BSE Mid Cap index and the BSE Small Cap index are trading 0.4% higher.
Sectoral indices are trading on a positive note except for telecom sector, banking sector, and power sector. Stocks in the IT sector, and realty sector witness most of the selling.
Shares of Persistent Systems and Bajaj India hit their 52-week high today.
The rupee is trading at Rs 82.70 against the US dollar.
In commodity markets, gold prices are trading higher by 70 to Rs 59,530 per 10 grams today.
Meanwhile, silver prices are trading higher by 0.4% at Rs 70,505 per 1 kg.
Now track the biggest movers of the stock market using stocks to watch today section. This should help you keep updated with the latest developments...
Speaking of stock markets, is CCI Products a multibagger in making?
The company is evolving from differentiated commodity player to FMCG brand.
Richa Agarwal talks more about the company in the below video.
Earning consistent returns in a volatile market
2022 was a wild, turbulent, and volatile year for the stock market. During these tough times, a smart man is the one who managed to earn consistent returns and not just some windfall gains.
Unless a brutal bear market scares you out of your systematic monthly investments, they are one of the most effective ways to benefit from the long term stock market growth story.
Let us consider a systematic investment plan of Rs 1,000 every month into the Sensex between 2011 and March 2020 i.e., you start on 31 December 2010 and end on 31 March 2020.
December 2010 was a bull market top as the Sensex never closed the year higher two years prior to it and till three years later.
Likewise, March 2020 can be considered as a bear market bottom because that was the time the market crashed on account of the pandemic.
Thus, when it comes to timing, you were investing at a bull market top and exiting at a bear market bottom, the worst case scenario possible.
So, what was the performance like?
Well, not so great to be honest. You would have earned an annual return of 6.6% on your investments. Throw in a couple of percentage points of dividends and the returns climb to around 8%.
However, this is India, and 8% annual returns doesn't quite cut it.
There is a silver lining though. Had you persisted for another 15-18 months, your returns would have climbed to an impressive 14.4%. Throw in dividends and you get a respectable 16%-17%.
Here's how your journey would have progressed.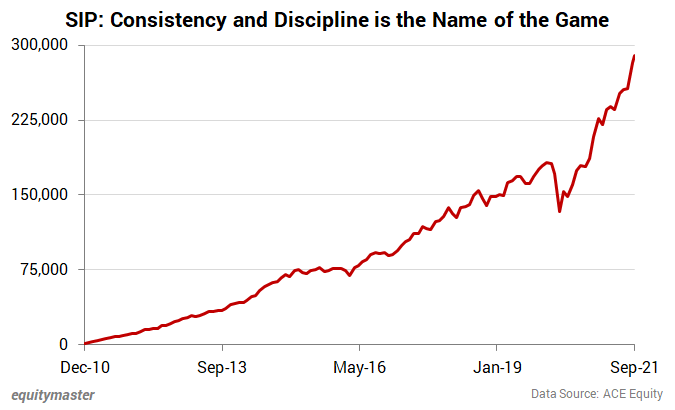 Page Industries Q4 results
Page Industries on Thursday reported that its net profit fell 59% YoY to Rs 780 million (m) for the March 2023 quarter. It was Rs 1,900 m in the same period last year.
On a sequential basis, net profit declined 37% YoY from Rs 1,240 m reported in the December 2022 quarter.
Revenue from operations, meanwhile, came in at Rs 9,690 m during the March quarter under review, down 13%, compared with Rs 11,110 m in the corresponding quarter of last year.
The company's board has also declared a fourth interim dividend of Rs 60 per equity share for the year 2022-23. The record date fixed for the payment of interim dividend is 2 June 2023 and payment is on or before 23 June 2023.
Earnings before interest, tax, depreciation, and amortisation (EBITDA) is down 30% sequentially.
EBITDA margins too fell to 13.9% in the March 2023 quarter as against 24% a year-ago. Profit margins for the reporting period were at 8.1%.
Page Industries said that the current market correction and softening of demand is temporary and that the company would continue to build for the future in terms of products, teams, distribution, and technology.
For the full financial year, the company reported revenues of Rs 4,790 m, up 23% YoY, compared with Rs 3,890 m in financial year 2022. Volumes for the year rose 13% to 215.6 m.
Net profit for financial year 2023 is at Rs 5,710 m, higher by 6% from Rs 5,360 m in financial year 2022.
Oil India to acquire stake in Tullow Oil's Kenya block
State-run Oil India is discussion with London-headquartered Tullow Oil to acquire stake in its Kenya block.
Tullow Oil was looking for a strategic investor for its onshore oil project in Kenya. ONGC Videsh previously held discussions in July last year with Tullow Oil. After the July meeting Tullow said the parties had agreed to hold further discussions on the matter.
Tullow is the present operator of the venture with 50% stake. Africa Oil Corp and Total Energies SE have 25% stake each. The three are likely to sell part of their stake.
Talking on the dividends stuck in Russia, due from its stakes in Russian projects, the company said that along with other Indian public sector companies having stakes in oil and gas assets, it is working on possible solutions.
To know what's moving the Indian stock markets, check out the most recent share market updates here.
For information on how to pick stocks that have the potential to deliver big returns,
Read the latest Market Commentary