Are IT Stocks the ITC of 2023?
Mar 18, 2023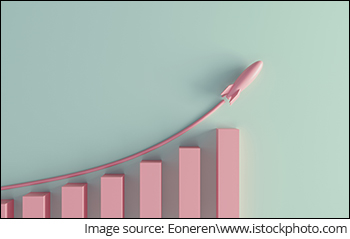 ITC was probably the most talked about stock of 2021 and 2022.
In 2021, it was in the news for all the wrong reasons. The stock had underperformed in a market where almost every other stock had nearly doubled. It had become a meme stock, a butt of jokes among investors for its massive underperformance.
From the lows of April 2020 to January 2021, the ITC stock was up 30%, while the BSE Sensex was up 133%.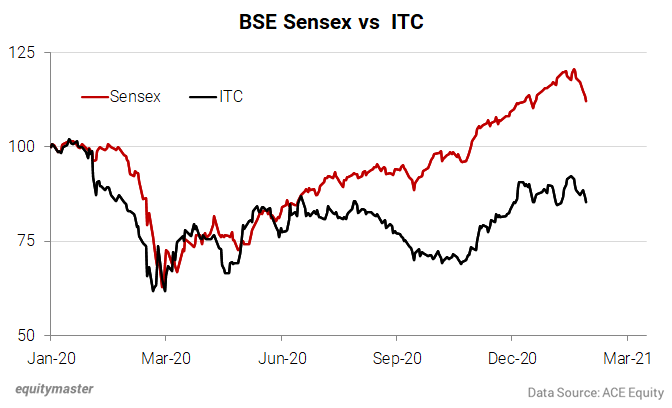 While the company's earnings growth had been in line with expectations, the stock's up move was capped due to various concerns.
Investors were wary that foreign funds, increasingly focusing on ESG or environment, social, and governance investing, would avoid it because of its cigarette business.
Moreover, the company had not moved forward with its plans to offload the FMCG business, which could unlock a tonne of value for investors. This underperformance anguished investors, eventually leading them to lose all trust in the business.
And then, as they say, sometimes when you least expect it, good things happen.
ITC made a parabolic move.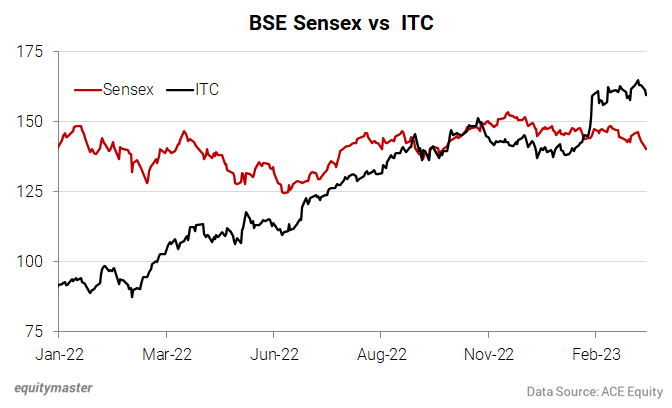 From Rs 220 in January 2022, the stock shot up 60% to Rs 356 by November 2022 and eventually touched its all-time high of Rs 392 in March 2023.
These outsized returns came when there was plenty of carnage within the index. While the stock was up 78% from January 2022 to March 2023, the BSE Sensex was down 22% in the same period.
And so, this time, ITC was in the limelight for all the right reasons.
It had bucked the trend by outperforming some of the best stocks and the broad market index. The stellar performance is, in part, due to the improved fundamentals of the company.
The IT sector has also been sailing on the same boat as ITC in 2020-2021.
The pandemic fast-forwarded the adoption of digital technology by almost 3 to 4 years. It reshaped the globe significantly, leading to years of change in the way companies do business. This brought about a monumental shift in technology adoption and digitisation.
Organisations adapted to futuristic technologies faster than ever. Their purchasing and investing preferences shifted to areas such as; cloud computing, seamless customer experiences, the Internet of Things (IoT), and artificial intelligence (AI).
This transition gave the Indian IT sector and its prospects a boost. This was well-reflected in the performance of the BSE IT index, which doubled in value from the lows of April 2020 to April 2022.
However, as they say, all good things must end. And what happened to the IT sector then is a testament to that.
From April 2022 to March 2023, the BSE IT index fell over 25%. The BSE Sensex on the other hand fell 3%.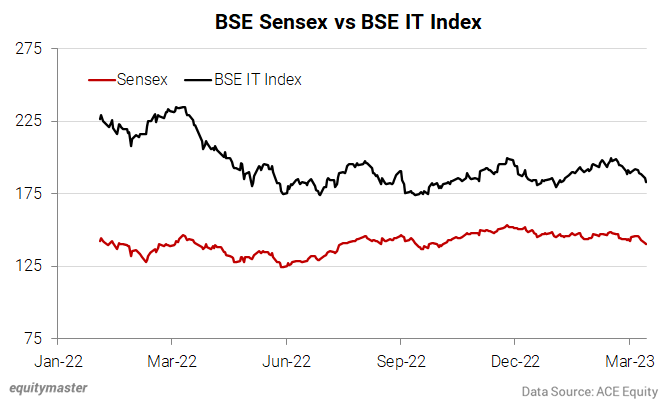 This came on the back of widespread concerns over a global recession which led to IT spending cuts across India's major markets, the US and Europe.
The sharp run-up in inflation globally, and the resultant aggressive monetary policy actions by central banks in the developed economies.
In a recent report, technology research firm Gartner declared that global IT spending shrank 0.2% in 2022, against the 0.8% growth it estimated in October 2022.
But apart from the tepid demand, the growing rate of attrition in the industry fanned the flames. The attrition rate had been rising since the pandemic but hit an all-time high in mid-2022.
So along with tepid demand, IT companies had to combat rising employee costs and a cross-currency movement leading to a bumpy road to profitability.
This mayhem dampened investor sentiment, resulting in a massive underperformance reported by the sector.
Now, most IT companies are trading at a discount to their 3-year median PE and all-time high PEs.
TCS is available at a PE of 28 times, a discount of 16% to its 3-year median PE and 30% to its all-time high PE of 40 times.
Infosys trades at a PE of 24 times, a discount of 17% to its 3-year median PE and 36% to its all-time high PE of 38 times. HCL and Tech Mahindra are also available at a discount to their all-time high PEs.
Much like ITC in 2021, the IT sector is also trading at attractive valuations. For the simple reason that most of the bad news is already baked into the stock price .
So much like ITC, can the IT sector also generate long-term investor gains. We can't say for sure.
But the BSE IT Index has underperformed the BSE Sensex for successive years only once in the last fifteen years. Thus, a tapering of fears could bring the investors' interest back in the sector.
Moreover, high employee costs due to higher attrition rates appear to have peaked and have started to moderate. Even the cross-currency impact may not continue going forward as some economists suggest a weakening US dollar.
And while the tightness in demand may continue as clients optimise their total IT spending, the maintenance of existing IT infra and digital transformation of businesses across sectors should keep demand for Indian IT services strong.
In conclusion
The IT sector has been one of the fastest-growing and most successful industries in the country. It is a big contributor to India's economic growth, employment, and foreign exchange earnings. IT accounts for 7.4% of India's GDP in the financial year 2022 and should contribute 10% to the GDP by 2025.
This highlights the growth prospects for the entire sector.
But before you go all in, you must do your research. There are a wide variety of companies in this sector specialising in different areas.
Despite the prospects of outsized returns, it is essential to do thorough research before investing in any stock.
Now Before You Go, This is Something You Need to Know...
Equitymaster's co-head of research, Tanushree Banerjee, believes that one of the fastest growing sectors this decade will be defence.
In fact, within defence there are segments with 33x growth potential by 2030. Yes, it's a massive opportunity.
Tanushree has already identified 3 next-generation defence stocks to ride this mega opportunity.
Now, these are not ordinary defence stocks.
Very few people know about the real potential of these companies.
Because these companies are working silently on developing next-generation warfare technologies.
Our research says that these 3 defence stocks could potentially provide you some of the biggest gains of your lifetime.
* 2 out of these 3 stocks have already run up. Act fast or you might completely miss out on this big opportunity.
Disclaimer: This article is for information purposes only. It is not a stock recommendation and should not be treated as such. Learn more about our recommendation services here...