Govt to own 35.8% in Vodafone Idea: What is Equity Dilution and what happens to existing shareholders Now?
Jan 12, 2022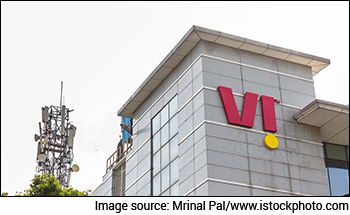 Shares of Vodafone Idea tanked over 20% yesterday. Investors dumped the stock driven by anxiety about the equity dilution of existing shareholders.
The company's board had earlier exercised the option of paying interest for the four years of deferment on the deferred spectrum instalments and AGR dues by way of conversion into government equity.
In a press release, Vodafone Idea said...
'It is expected that the Government will hold around 35.8% of the total outstanding shares of the Company, and that the Promoter shareholders would hold around 28.5% (Vodafone Group) and around 17.8% (Aditya Birla Group), respectively'.
The decision to convert its AGR liability to equity would secure the company and its customers at least in the near term.
However, shareholders are not very enthused as it will result in a significant dilution.
It's likely the government is acquiring the stake at Rs 10 a share against yesterday's closing price of Rs 14.85.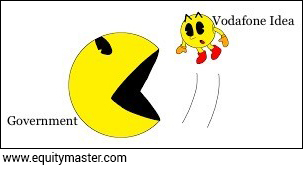 So, what exactly is equity dilution and why are shareholders worried about it?
Let us try and understand what equity dilution is and how it works.
In simple terms, equity dilution occurs when a company issues new shares to investors or when holders of stock options exercise their right to purchase stock.
With more shares in the hands of more people, each existing shareholder owns a smaller or diluted percentage of the company.
A simpler way to understand this is with the example of sharing a pizza with your friends. If you have a pizza and cut it into 4 slices, each of you will get a slice.
However, if more friends decide to join, it's simply a case of cutting the pizza into more pieces. There will be more pieces but each will be smaller.
This means you would still get to eat the pizza, but a much smaller piece than you expected to.
The same is true for equity dilution and understandably, it's not often viewed favourably by existing shareholders.
Let's understand this with this example...
A company has issued 1,000 shares and there are 4 investors.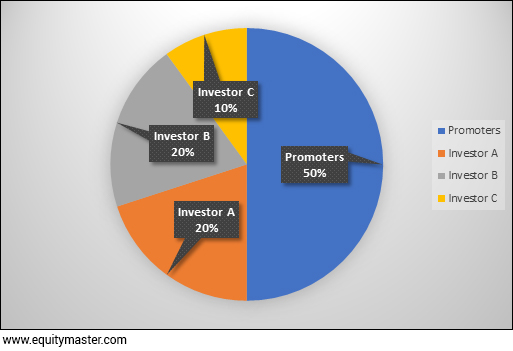 Now the company issues 500 additional shares to a new investor D.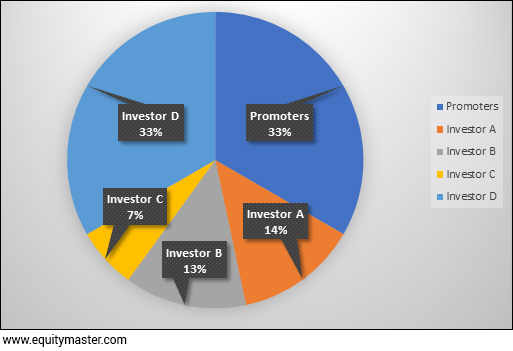 The total number of shares issued of a company increases but the number of shares held by the initial investors remain the same. Thus, their equity holding in the company reduces in percentage terms.
Companies choose to issue extra shares to seek additional capital for growth or to settle debts.
A company's profitability can potentially be increased through the capital received from issuing new shares.
In case of Vodafone Idea, it was a matter of survival to exercise this option.
Its peer Bharti Airtel recently said it would not opt for conversion of interest on deferred spectrum and adjusted gross revenue (AGR) dues into equity.
Interestingly, as this equity conversion is for a four-year payment delay, the total liability will remain the same even after completion of this change.
In the recent past, such deals have not been favourable for existing shareholders.
When Vedanta took major control in Electrosteel Steels a few years ago, shareholders got a raw deal.
Electrosteel Steels' shareholders holding 1,000 shares ended up just getting 20 shares in the new entity. This was a fall of over 81% in the value of their holdings.
In the case of Vodafone Idea the government will be the majority stake holder. This will probably bring in some stability in the company. It will also reduce the free-floating stock in the market.
This will also ensure the industry is not a duopoly between Airtel and Jio. This will increase the chance of getting fresh investors in at a later date.
In the short term, Vodafone Idea's stock price will be under pressure due to the equity dilution at such a low price. But the stock could perform better in the long-term as the average revenue per used continues to rise as seen in recent quarters.
About Vodafone Idea
Vodafone Idea is an Aditya Birla Group and Vodafone group partnership. It's among India's leading telecom service provider.
The company provides pan India voice and data services across 2G, 3G, and 4G platforms.
On 31 August 2018, Vodafone India merged with Idea Cellular, to form a new entity named Vodafone Idea.
On 7 September 2020, Vodafone Idea unveiled its new brand identity, 'Vi' which involves the integration of the company's erstwhile separate brands 'Vodafone' and 'Idea' into one unified brand.
The company is developing infrastructure to introduce newer and smarter technologies, making both retail and enterprise customers future ready with innovative offerings.
For more details about the company, you can have a look at Vodafone Idea's factsheet and Vodafone Idea's quarterly results on our website.
You can also compare Vodafone Idea with its peers.
Vodafone Idea vs Bharti Airtel
Vodafone Idea vs Tata Communications
To know what's moving the Indian stock markets today, check out the most recent share market updates here.
Disclaimer: This article is for information purposes only. It is not a stock recommendation and should not be treated as such. Learn more about our recommendation services here...
Yazad Pavri
Cool Dad, Biker Boy, Terrible Dancer, Financial writer
I am a Batman fan who also does some financial writing in that order. Traded in my first stock in my pre-teen years, got an IIM tag if that matters, spent 15 years running my own NBFC and now here I am... Writing is my passion. Also, other than writing, I'm completely unemployable!