Orchid Pharma Shares Zoom 7,700% in Seven Months. More Gains Ahead?
Jun 3, 2021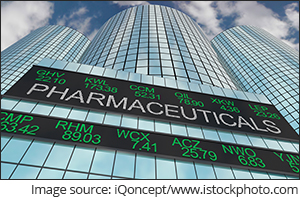 While the BSE Sensex and NSE Nifty are hovering near all-time highs, the rally in small-cap stocks has been spectacular.
The index is up 108% over the past one year compared to 53% gains in Sensex.
That's not all. The gains in individual small-cap stocks are much more.
One smallcap has defied gravity and soared over 7,700% in just seven months.
The stock, which was relisted on 3 November 2020 at Rs 18 scaled a high of Rs 2,680 on 5 April 2020, delivering 14,789% returns during the period.
The Amalgamation Scheme
Orchid Pharma was forced into bankruptcy court in 2017 by Lakshmi Vilas Bank as the company failed to pay back a loan of about Rs 500 m.
Last year in April, the monitoring committee of Orchid Pharma approved the amalgamation of Dhanuka Pharmaceuticals Pvt Ltd (DPPL) into the company, and issued 10,000 equity shares of Orchid Pharma with a face value of Rs 10 each to the shareholders of DPPL.
The amalgamation scheme was part of Dhanuka Laboratories (DLL)'s resolution plan to revive Orchid Pharma.
As per the plan, Orchid Pharma issued 39.99 m equity shares of Rs 10 each to DLL.
As part of the resolution plan, DLL infused Rs 3.7 bn and another Rs 400 m into Orchid Pharma.
--- Advertisement ---
Missed Watching Richa Agarwal's Top 3 Stocks for 2022 MEGA summit?

Here You Go...




Catch a FREE REPLAY Here. Airing at 1PM
------------------------------
Quarterly and Annual Results
Last month, Orchid Pharma reported total income of Rs 1.3 bn during the period ended 31 March 2021 as compared to Rs 1 bn during the period ended 31 December 2020.
The company posted a net loss of Rs 247.2 m for the quarter against a loss of Rs 447.2 m for the period ended December 2020.
For the financial year ended March 2021, Orchid Pharma posted net loss of Rs 1.2 bn.
Revenues also declined to Rs 4.6 bn as compared to Rs 5.1 bn during the same period last year.
Reason Behind the Rally
An interesting fact about Orchid Pharma is that the company is yet to post a profit. It has been clocking losses each year since financial year 2013 barring a year in between.
Ever since the stock got relisted in November 2020, it was hitting upper circuits for the majority of sessions.
From 3 November 2020, to 1 April 2021, the stock zoomed over 140x.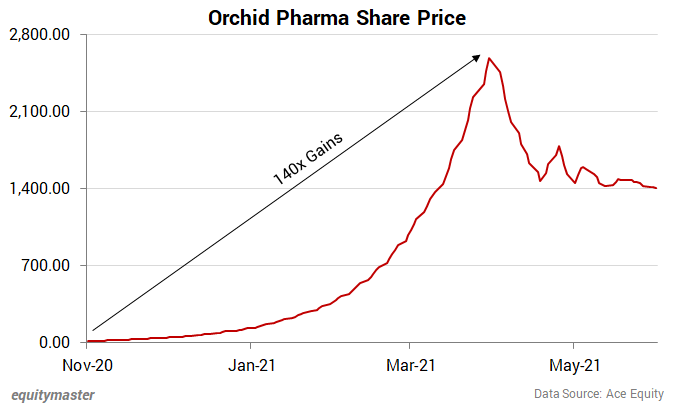 However, there's a catch. Its promoter, Dhanuka Laboratories holds 98.07% stake in the company and the entire stake is locked in, as per the BSE data.
Public shareholders hold less than half a percent stake in the company.
The factor behind the spectacular rise in the stock is that new investors bought majority stake in the firm at cheap prices.
The limited number of shares has helped Orchid Pharma's stock to rally for the past few months.
However, once promoters start selling stake to comply with market regulator's promoter holding norms, the rally is likely to stop.
Track: Stocks Recently Bought by Mutual Funds for FREE
Since the April 2021 highs, the stock has fallen 48%.
The regulator's rules give promoters three years from the date of listing to bring down holding to 75%.
If the shareholding goes past 75% because of acquisitions such as open offer or delisting, promoters get one more year to bring down the stakes.
However, in a bid to limit such instances like these, the regulator in December decided to reduce to 12 months the period such firms have to meet the minimum free-float requirement, down from 18 months earlier.
To comply with the above norms, Dhanuka Laboratories will have to boost the minimum public float to 10% over the next few months.
Apart from working to boost the public holding, Orchid's board is also evaluating a proposal to merge the unlisted Dhanuka Laboratories with the company, according to an earnings statement released on 22 May.
Eerie Similarities Between Ruchi Soya and Orchid Pharma
Analysts are comparing the phenomenal run in Orchid Pharma shares with the surge that Ruchi Soya shares saw after the Patanjali Group acquired the company last year in a bankruptcy sale.
Ruchi Soya share price was at Rs 17 after relisting last year on 27 January. In a matter of months, it skyrocketed to touch a high of Rs 1,535 on 29 June - a jump of 8,929%.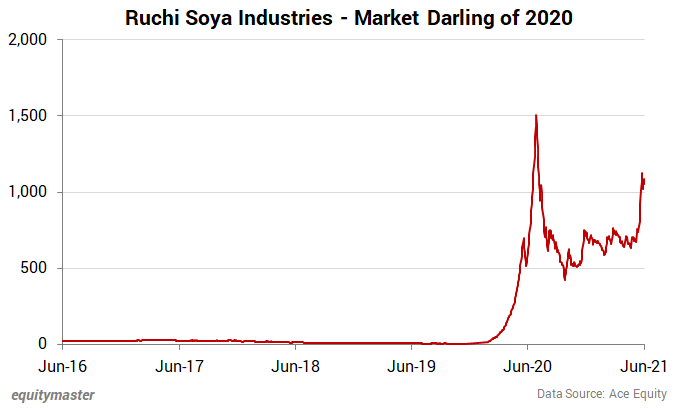 The rise in Ruchi Soya's stock price was mainly on account of the low level of free float.
BSE data shows that of the total 295.8 m equity shares, the promoters owned 292.9 m shares or 99%. This left only about 1% with the public.
Co-head of Research at Equitymaster, and editor of StockSelect, Tanushree Banerjee wrote an editorial on this topic back in July 2020, when the stock was grabbing headlines.
You can read the editorial here: This 6,729% Gainer Stock Should Remind You of Vakrangee.
--- Advertisement ---
There is a new paradigm shift currently unfolding across the global economic landscape...

And at the heart of this massive SHIFT is...

INDIA!

India is on the verge of a multi-trillion-dollar rebirth that could potentially mint countless new millionaires...

If you are on the right side of this mega shift, then it could be your biggest opportunity to build potentially massive wealth over the long term.

Click here to find all the details...
------------------------------
How Orchid Pharma Shares are Performing Today
Orchid Pharma share price ended the day up by 1.1%.
The stock has a 52-week high quote of Rs 2,680 touched on 5 April 2021 and a 52-week low quote of Rs 18 touched on 3 November 2020.
At the current price of Rs 1,415, the company commands a market-cap of Rs 57.8 bn.
Orchid Pharma Shareholding Pattern as on 31 March 2021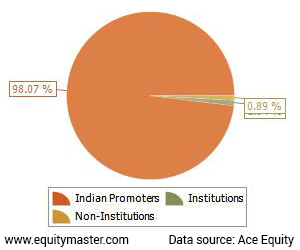 About Orchid Pharma
Orchid Pharma, established in 1992, is an integrated pharmaceutical company with presence in bulk drug manufacturing and formulations.
The major product of the company is Cephalosporin-based Active Pharmaceutical Ingredient (API).
The company was acquired by Dhanuka Laboratories (DLL) under Corporate Insolvency Resolution Process (CIRP) by the NCLT and the Resolution Plan has been implemented w.e.f. 31 March 2020.
Orchid, at present, has four manufacturing facilities in Chennai. The API unit at Alathur and the unit for formulations at Irungatukottai (IKKT) are USFDA certified. The two formulations units in Alathur cater to exports to non-regulated markets and the domestic market.
For a sector overview, read our pharmaceuticals sector report.
To know what's moving the Indian stock markets today, check out the most recent share market updates here.